English
Pond
.com
Portal Site for English Learning & Teaching!
Speaking·Listening·Vocabulary·Grammar & More>>>
About Englishpond.com
About the Team
Englishpond.com was set up by Kisi and Vicky. These two met as teachers in the South of China and shared a dream of setting up a site were teachers and students could find tons of resources for their teaching and learning of English. As colleagues, Kisi quickly noticed the dedication Vicky put into teaching. Vicky admired the fact that Kisi was a very focused teacher and webmaster who had already set up 6 other ESL sites that are popular across the ESL web. Kisi brings technical expertise to the team. With a few lessons on creating content, Vicky quickly learnt and fired away. Since then she has been solely responsible for creating and getting content for the site.
Victoria Y.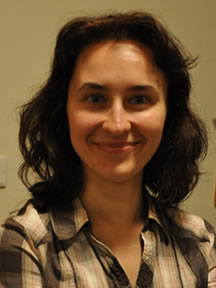 Victoria or Vicky as she is fondly called, brings a 6 year experience of teaching English at home and abroad to the team. Vicky has taught and traveled widely and this solid base has given her a unique view on teaching English as a Second or Foreign Language. Her extensive TEFL experience is backed by a solid academic background. Vicky studied in the UK where she obtained a Masters in Linguistics and a diploma in TEFL. For a long time Vicky had always wanted to share her experience by offering assistance to teachers and students across the globe. Her lack of web designing skills at first appeared to stand in her way. However, all that changed when she met Kisi in Shenzhen China. Vicky quickly noticed Kisi's success with his several ESL/EFL websites. In a few very short lessons, Vicky picked up vital web content developing skills from Kisi and has since been the brain behind much of the work you see on this site.
Kisito F. N.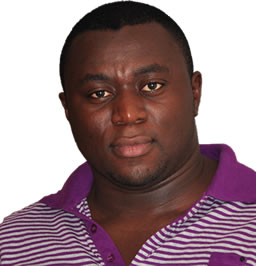 Kisito or Kisi as students call him has been teaching English for over 7 years. He refuses to take up higher administrative positions at schools because Kisi and his students are inseparable. He is a highly dedicated teacher who sees teaching as a great way to make a positive difference on society by teaching his students with nothing but pure dedication. His 5 year secondary school education was a turning point in his life. Kisi studied in a Catholic minor seminary where he learnt the values of serving God by offering quality service. These early and valuable lessons now serve his students well. During his 7 year TEFL/TESL career he has been the author of several English teaching course materials and has single-handedly learnt and created 6 highly popular ESL websites that draw tons of visitors. Kisi is a language talent who not only teaches English but picks up other languages rapidly. He started speaking basic Chinese after only 6 months in China. He is a fluent speaker of Chinese and French. His language teaching and learning experiences have given Kisi a highly insightful view of language teaching and learning.
When Vicky approached Kisi on helping to set up this site, Kisi was more than happy because this was a chance to encourage Vicky who shares similar views on language teaching.
Kisi is the author of the following sites:
Content Map
ESL Search Engine
Find English Materials